This original blog was posted on the Visit Overland Park website, but I also wanted to share my trip to OP with all of you. It was a quick and easy road trip that was so much fun and one we will be making again soon!
Day 1 – Travel Day
Road tripping from Wichita to Overland Park! Stop by Do-B's Burgers Phillys and PoBoys in Emporia. They serve some of the biggest and juiciest burgers in Kansas.
If you have a big party coming down, I highly recommend the Overland Park Sheraton. The junior suite is a perfect size, especially if you're hauling three teenagers.
Travel days make for hungry teenagers. We wanted to try everything you can't find in Wichita. Elsa's Ethiopian Restaurant offers cuisine that you eat with your hands. This great communal dining experience is also a perfect option for vegans and vegetarians.
On to dessert! We relaxed with some patio time at Strang Hall and Thompson Park. Strang Hall offers six different restaurants under one roof. Try the milkshakes at Minglewood's kitchen.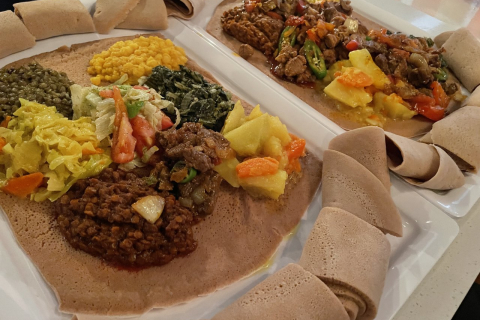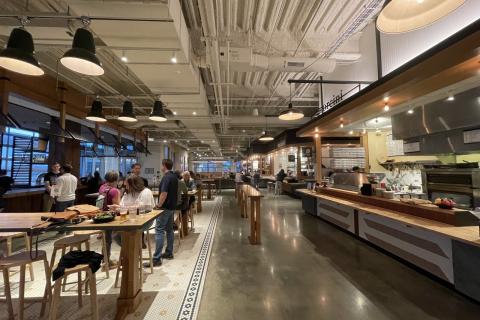 Day 2
Some people may use the gym at the Sheraton to start their day with a nice work out. I prefer to pick up donuts from the cutest Airstream-converted-food trailer called DOP Donuts. And Homer's Coffee House isn't a far walk away. That's my kind of work out!
All that sugar is a necessity as you prepare your swing for TopGolf. Golf can be a frustrating sport to play. But TopGolf takes it to another new level as you watch your kids beat you.
Fortunately, pizza cures frustrations and Buffalo State Pizza offers slices larger than any of life's problems. In the off-chance pizza isn't the answer, a mind and body healing might be. The ladies can swing over to Very Well KC for massages, aesthetician services, Reiki energy, and yoga.
In the evening, head over to Prairiefire which offers a world of entertainment and dining options. Parents may want to grab a drink over dinner. Do yourself a favor and order a Coco Bolos signature margarita.
While in PrairieFire, take in the family fun at Creative Culture. The DIY studio welcomes kids and adults to channel their creativity with paint-your-own pottery, crafts, and a plant potting station. If you need some inspiration — or like me, and struggle with the crafts — grab an Instagram-worthy gourmet milkshake.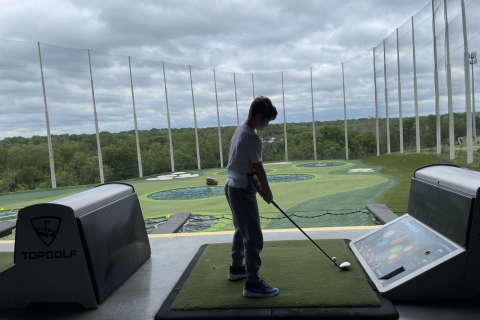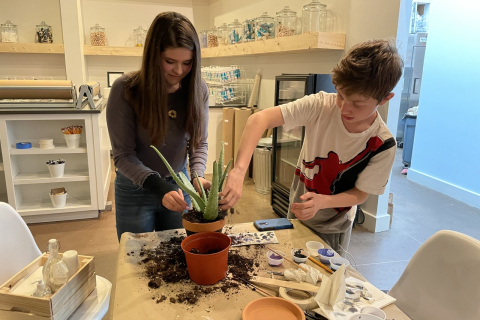 Day 3
Start your day at Tous Les Jours, a South Korean bakery serving pastries you won't find at most bakeries. After breakfast, make your way to iFly, an indoor skydiving facility that will put a smile on everyone's face. There's no thrill for families quite like it.
Carry that surge of energy over to Legends where Dave & Busters will keep the kids engaged. Don't forget to knock out some shopping at the outlet stores like Nike, Banana Republic, and J.Crew! Pro-tip: Leave extra room in the trunk for all the clothes you'll buy.
Of course, you have to grab tickets to Kauffman Stadium to catch a Royals game.
After a long day, I can't think of a better way to end it than Q39. Between the pork belly, burnt ends and ribs, you can't go wrong with any of their dishes.
If your kids still have the energy (and they very well may), have them swim away their leftover energy at the incredibly huge pool at the Sheraton.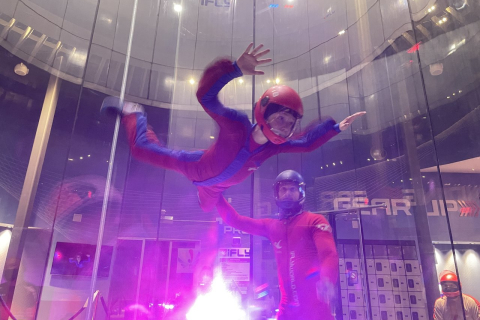 Day 4
By day 4, you may want a relaxing atmosphere in the morning. McLain's Market has the coziest of settings that make you want to stay for four more days.
Follow that up with a stroll through the Overland Park Arboretum & Botanical Gardens. Take in the sights, smells, and of course, burn off every calorie you took in all weekend long.
End the vacation with one last communal dining experience at ABC Cafe with some dim sum. With a vast selection, there's something on the menu there for every palate.
And then enjoy the peace and quiet driving home while everyone sleeps in the car after an incredibly fun and thrilling trip in Overland Park. You'll leave Overland Park with the biggest smile on your face.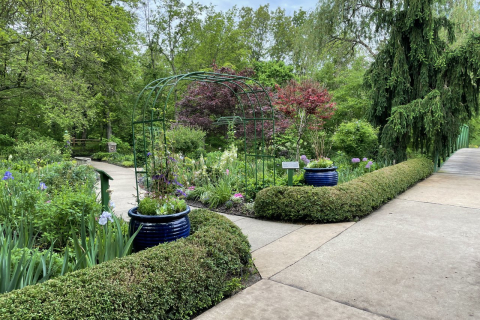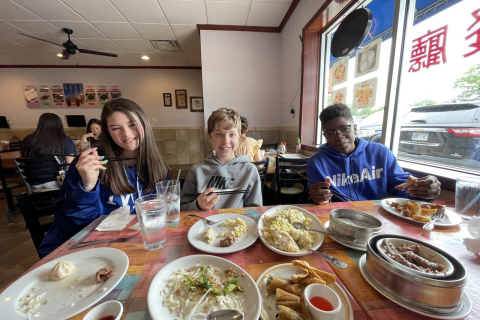 ---
To nominate your restaurant or event to be considered for a review, please email us with your restaurant information. We are always open to suggestions.
Want to help support the continuing content of Wichita By E.B.?

Disclosure: Visit Overland Park sponsored this post. All photos, opinions and experiences are of my own.